Britain's finest Jewish Political Cartoonists
For well over a hundred years, Britain has had an unrivalled reputation for producing the very best political cartoonists in the world. It still holds that position today. Maybe it has something to do with our long history of having a free press as well as the importance our national newspapers have played in our everyday lives. To add to this Jewish political cartoonists and caricaturists have played a major role in this story. The first great political cartoonist in Britain who was Jewish was Philip Zec, born Philip Zacanovsky in London in 1909, the son of Simon Zecanovskya and his wife Leah Oistrakh, a Russian Jewish couple who fled to Britain to escape Tsarist oppression. Zec's grandfather had been a rabbi.
Zec was the Daily Mirror's first ever political cartoonist. He started there in 1939 just as war was declared. Zec railed against Hitler and the Nazis and soon gained a reputation as "the people's cartoonist". A cartoon he drew in 1942 was misinterpreted as accusing the petrol companies of profiteering. This infuriated Winston Churchill and almost got the newspaper closed down. Home Secretary, Herbert Morrison had Zec investigated by MI5 and referred to the cartoon as "Goebbels at his best". Zec's VE-Day cartoon, showing a wounded soldier handing over a laurel labelled "Victory and peace in Europe", saying "Here you are. Don't lose it again!", was reprinted on the front page of the Daily Mirror on election day. Some saw it as a factor in Labour's landslide victory. In 1958, he became the political cartoonist for the Daily Herald until 1961. He was also, for 25 years, a director of the Jewish Chronicle .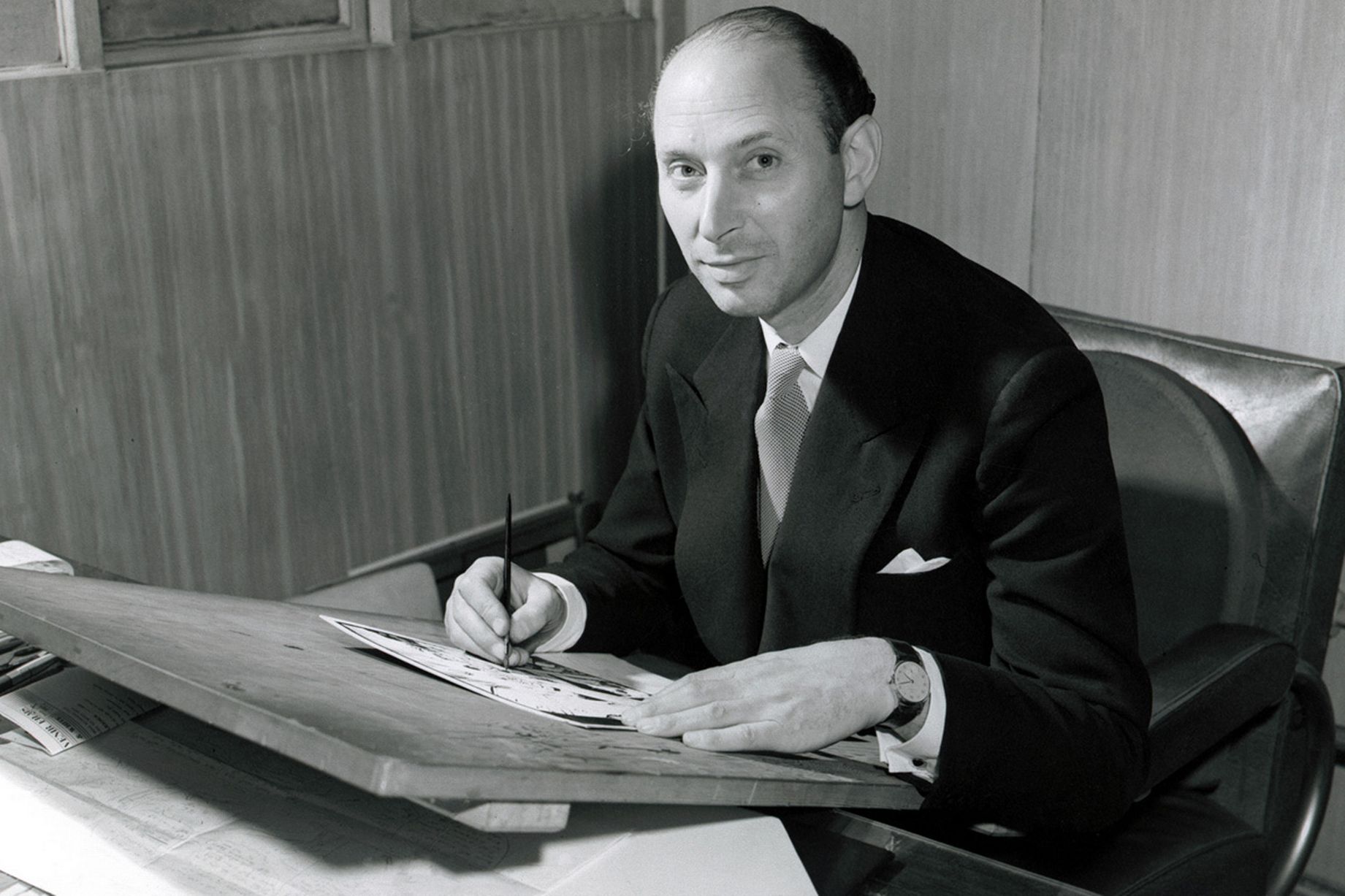 Philip Zec
When Zec stopped drawing cartoons for the Daily Mirror, he was replaced by another Jewish cartoonist, Victor Weisz who drew under the pen name 'Vicky'. Vicky was born in Berlin in 1913. His father was Dezso Weisz, a Hungarian Jewish jeweller and goldsmith. He joined the graphics department of the radical anti-Hitler journal 12 Uhr Blatt, and by 1929 was sports and theatre cartoonist on the paper. He did his first anti-Nazi cartoon that year, but in 1933 the paper was taken over by the Nazis and by 1935 Vicky had fled to London. He worked for the News Chronicle, joining the Daily Mirror in 1954. In 1958 he joined the Evening Standard where he created his famous ironic image of Harold Macmillan as 'Supermac'. One Vicky cartoon attacking the death penalty, so shocked and outraged a GP in Harrow that he wrote to the paper regretting that Vicky and his family had escaped the Nazis.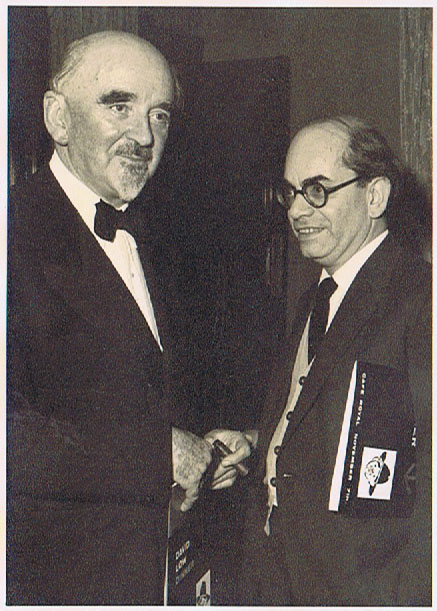 Victor Weisz 'Vicky' (right) with the great David Low
At the Evening Standard, Vicky found himself at odds with fellow cartoonist Raymond Jackson "Jak" who had been employed as illustrator on the paper since 1952. Jak was the son of Maurice Jackson, a Jewish tailor who had worked in the garment industry. Jackson was right-wing and the two men "couldn't bear each other." After one quarrel Vicky spent years avoiding Jak, using the back stairs to get to his office so they would not meet. Vicky followed his father in suffering from depression and insomnia. Partly due to survivor guilt and his disillusionment with Harold Wilson's Labour Government, he committed suicide at his London home on 22 February 1966. Jak took over from Vicky as the Evening Standard's political cartoonist. Journalist Duncan Campbell noted at the time, "it is ironic that Jak should have inherited the cartoonist's job from Vicky who killed himself in despair at the proliferation of the sort of attitudes that Jak encourages."
Other Jewish emigres who fled Europe from the threat of the Nazis was Joseph Flatter and Stephen Roth. The Austrian-born Flatter moved to London in 1934. Despite his anti-Nazi stance he was arrested and interned as an "enemy alien" on the Isle of White when war broke out. Once released, he drew cartoons for newspapers and at the Ministry of Defence. Amongst his work was Mein Kampf, which parodied Hitler's book by combining actual quotes from the text with mocking illustrations. Flatter wrote: "I drew many hundreds of cartoons during the war and, to my surprise, ideas never failed me. The moving force was hatred, it took concrete shape before my eyes. And my hatred of those responsible for the wanton cruelty done to so many innocent victims was boundless. I went about in the shape of my adversaries. I crept into their skin. I drew, hanged and quartered them." 
Stephen Roth, who worked under the pen name 'Stephen', was born in Czechoslovakia in 1911. In 1931, he moved to Prague where he drew sports cartoons, joke illustrations and portraits for various papers and magazines, signing his work 'Stephen'. In 1935, he became Political Cartoonist on the anti-Nazi weekly Demokraticky. In 1938, he was forced to flee Czechoslovakia prior to the Nazi occupation. He settled in London and contributed political cartoons to the Ministry of Information as well as other English newspapers.
Also worthy of a mention are both Ian Scott and Mel Calman. Ian Scott was born Isaac Yaacov Oskotsky in London's East End in 1914. He drew political cartoons for the Daily Sketch and News Chronicle in the 1950s and is best remembered as the founder and first Chairman of the Cartoonists' Club of Great Britain. Mel Calman born to Russian-Jewish parents in Stamford Hill, was a pocket cartoonist famous for his pencil drawn angst-ridden character, who worried constantly about health, death, God, achievement, morality and women. The character of course reflected Calman's own tendency to depression. Calman had a gift of being able to make fun out of misery. The news, with its non-stop offerings of conflict and chaos, was a bottomless pit of material for him.
Three of the Twentieth Century's greatest political caricaturists were Jewish. Frederick Joss, Ralph Sallon and Charles Griffin. Joss was born in Vienna as Fritz Josefovics. In 1933, Joss fled Austria for England alongside none other than Albert Einstein. In 1934 Joss secured himself a job as a cartoonist and current affairs caricaturist on The Star, one of London's three evening newspapers. He became known as "Joss of The Star". Like Vicky he suffered from survivor's guilt and in 1967 committed  suicide when he jumped from the top floor of the Hong Kong Hilton Hotel. Ralph Sallon was born Rachmiel David Zelon in Warsaw, in what was then Russian-controlled Poland in 1899. Sallon was the son of Isaac Meyer Zelon, a tailor specialising in military uniforms and women's clothes. Fleeing Tsarist persecution, he came to England in 1904. In 1930, Sallon became resident caricaturist on The Jewish Chronicle, beginning a relationship with the paper that would span more than six decades.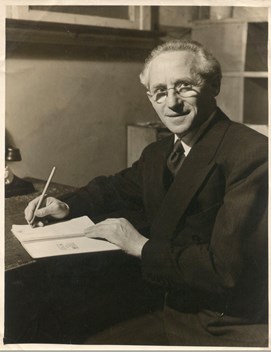 Sallon once said that "a caricature should be an unprejudiced picture, irrespective of any personal, racial, religious or political viewpoints. It should be a fearless representation of that human being which sums up the personality. It should also be factual without being too aggressive, a comment without cruelty or unkindness". He also sang tenor in the Jewish Male Voice Choir until he was 92. "Dad never drank, smoked, or learnt to drive," recalled his daughter , "but perhaps his weak spot was money": "He hated paying for things, so he used to persuade taxi drivers to take caricatures he had drawn of them on the way as payment." As the Daily Mirror's cartoon editor Ken Layson recalled, Sallon "had the cheek of the devil": "I once got in the lift with him and by the time we reached the fourth floor he had finished a caricature of me, which he said I could have for a fiver." 
Charles Griffin who was born in 1946 was an early convert to Judaism . He has worked for most of the tabloid press throughout the 1980s and 90s including the Daily Mirror, Daily Express and the Sun.
In today's national press, Jews are still well represented in political cartoons. Ella Baron, who illustrates regularly for the TLS and Rebecca Hendin who cartoons for The Guardian. In fact, last December Rebecca was the first female to win the prestigious 'political cartoon of the year' award. It is not before time that Jewish cartoonists begin to receive the due credit they deserve for their amusing and telling observations of British political life. Long may it continue...