Blog > General > Is Bob Moran a cartoon villain?
Is Bob Moran a cartoon villain?
Posted on Thursday 4th March 2021 by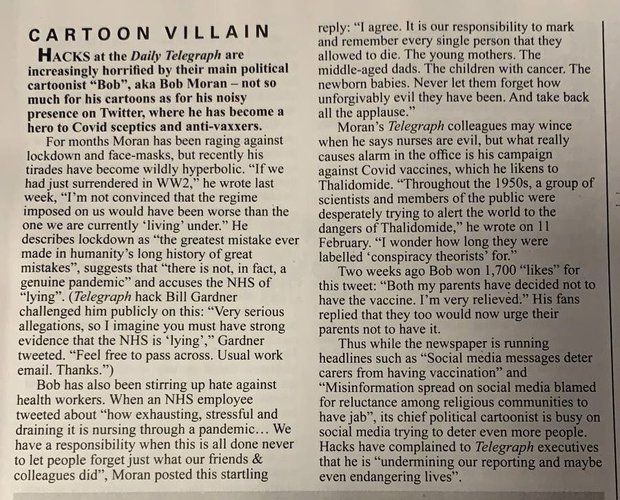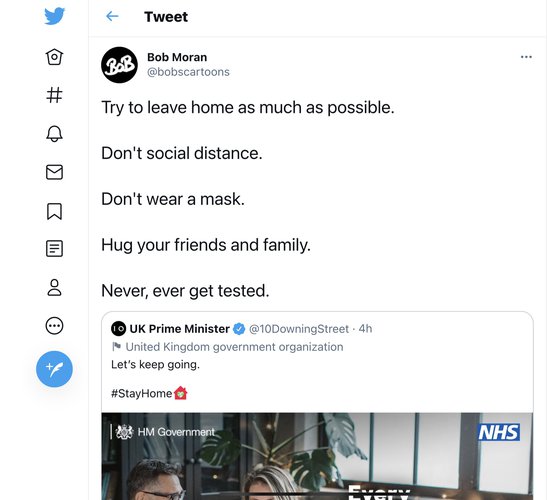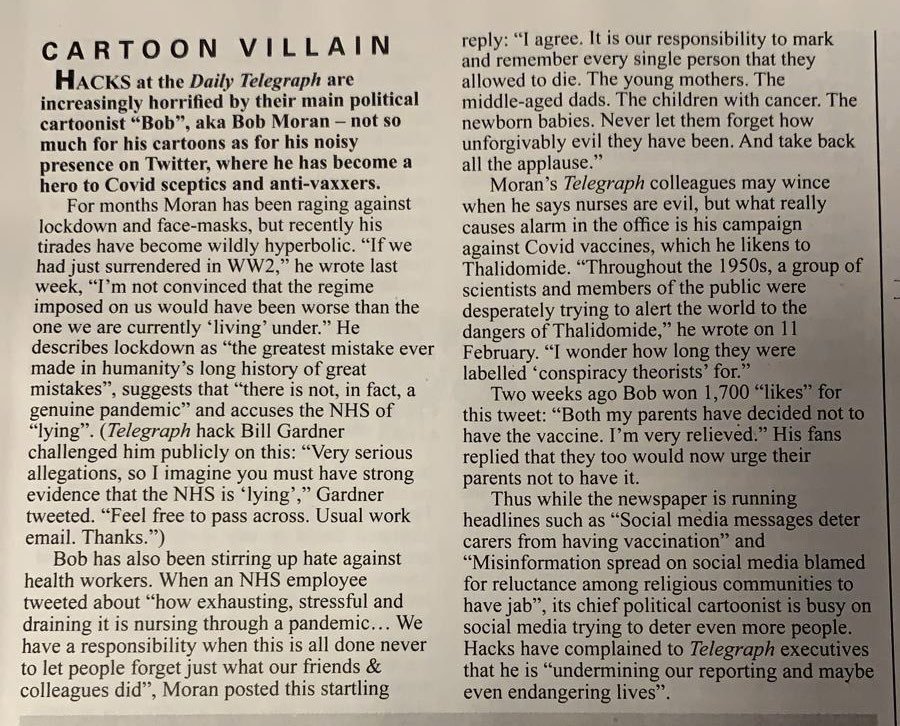 Article above from Private Eye 3 March 2021 Are Bob Moran's crazy tweets costing lives?
The Daily Telegraph's cartoonist Bob Moran has been consistently spreading lies and misinformation on both the Coronavirus and the Covid vaccine. He has also been using extreme and inappropriate language describing Cabinet Ministers as evil and has continued to compare the Government's handling of the virus to the Nazi genocide against the Jews during the Second World War. Moran, whose only qualification is a degree in illustration from what was Falmouth Polytechnic, purports to be an expert epidemiologist and virologist. He is egged on by fellow right-wing fruitcakes like Lawrence Fox, Toby Young and Peter Hitchens.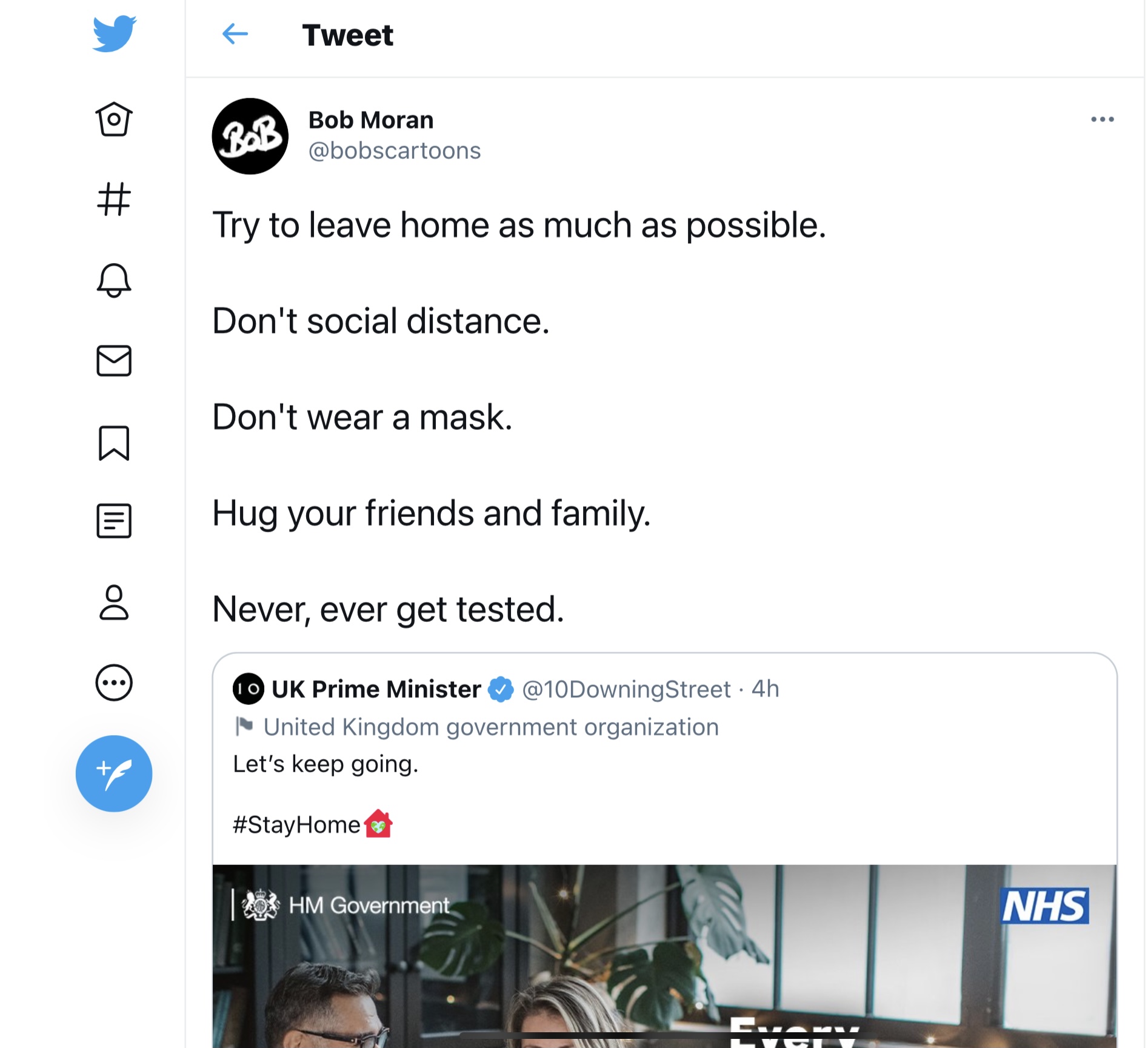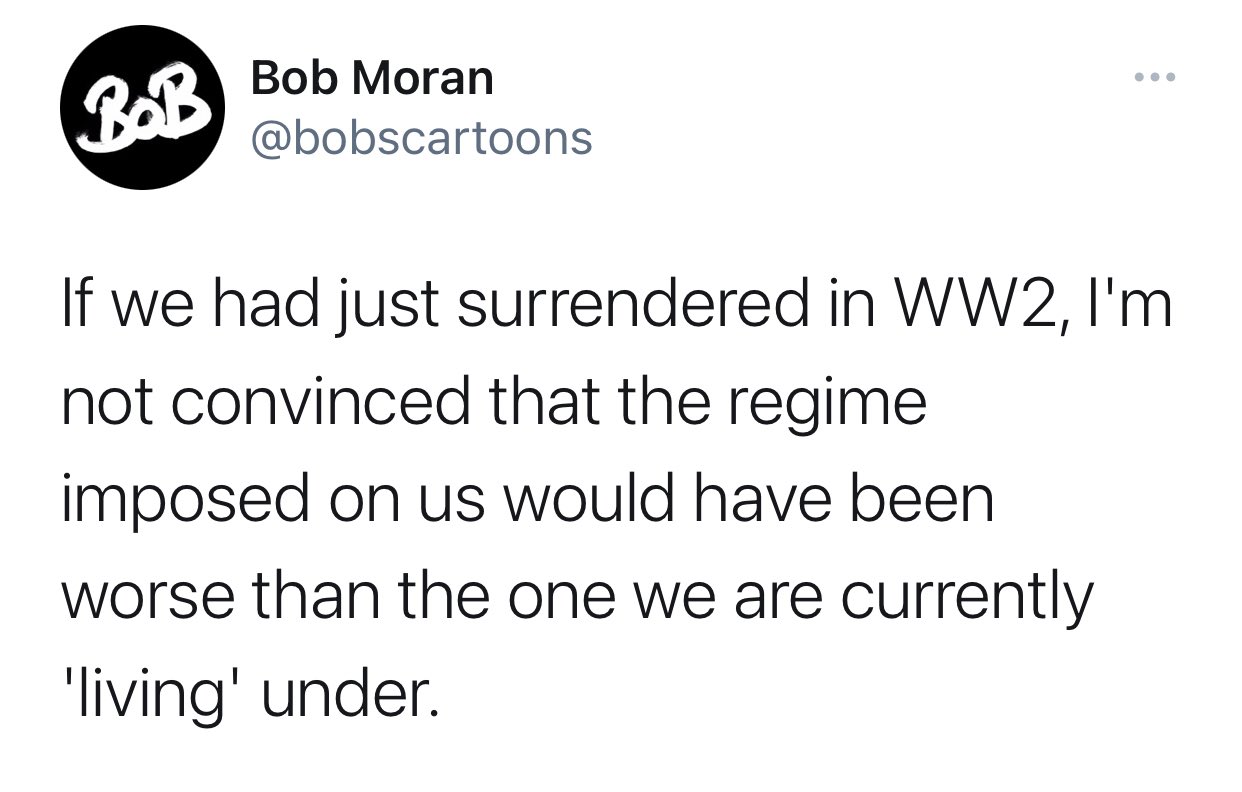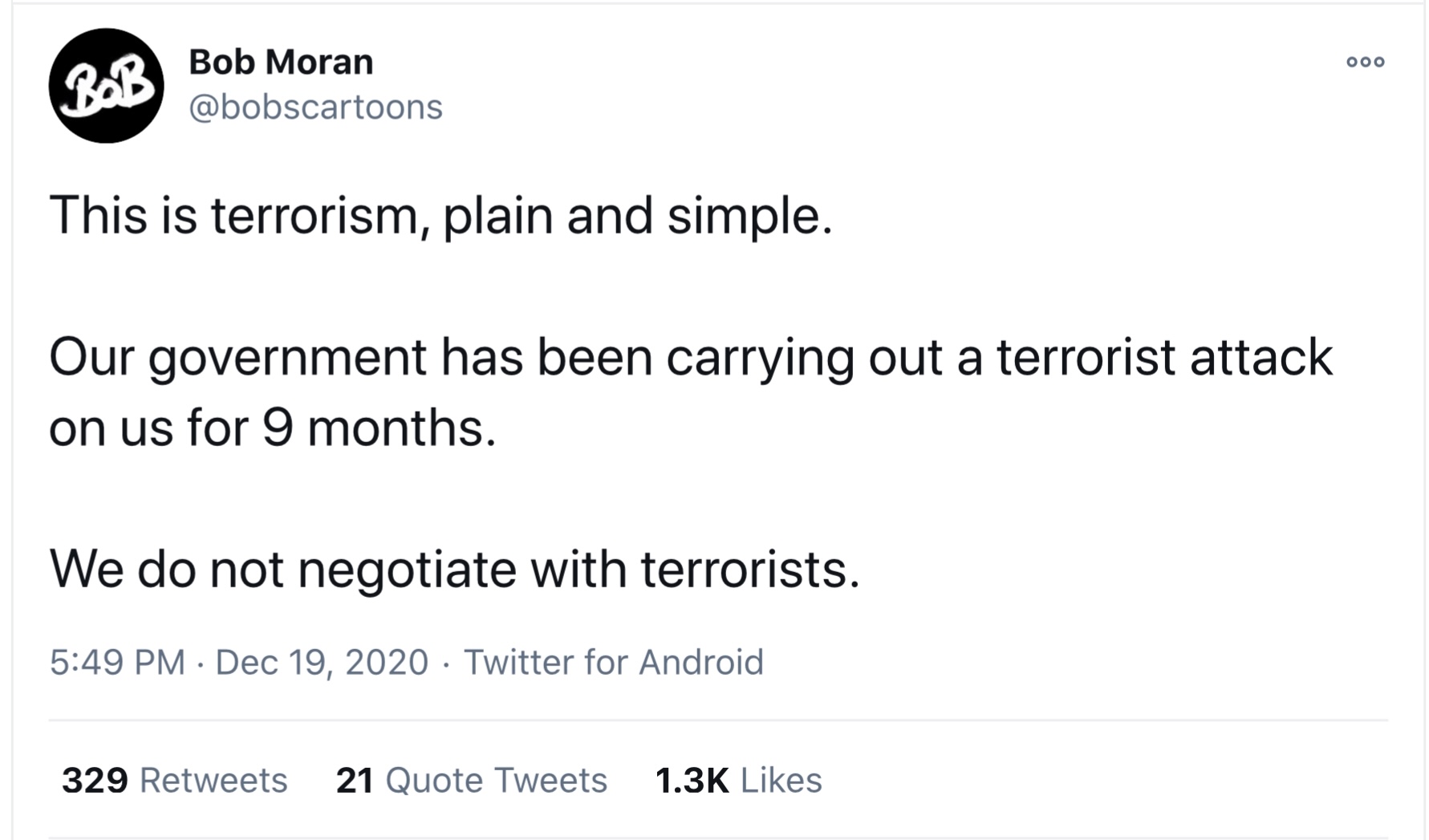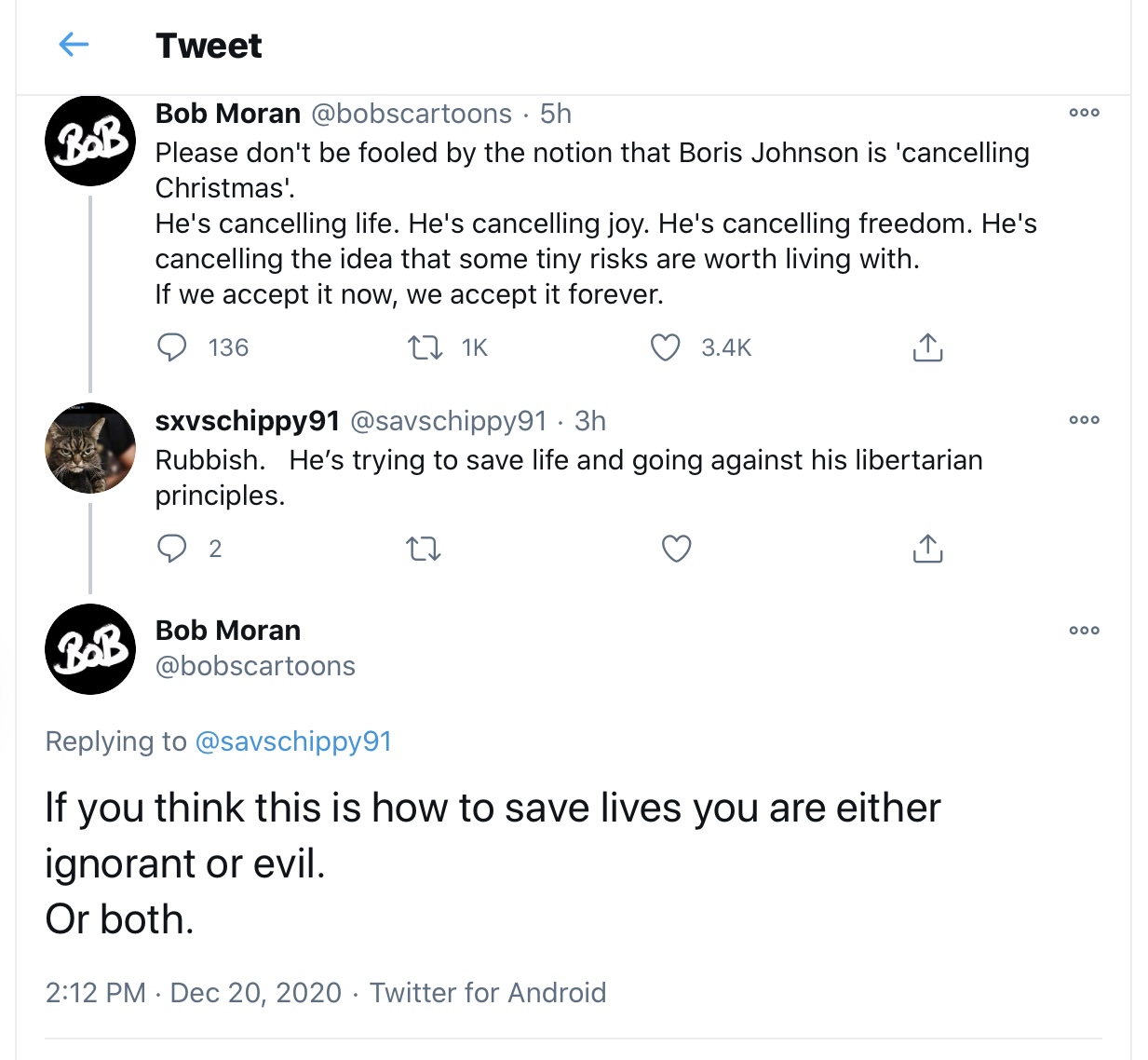 Leave a comment