Welcome to the Political Cartoon Gallery - Cartoons for sale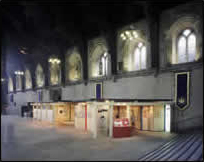 Our David Low Exhibition in Westminster Hall, May - October 2002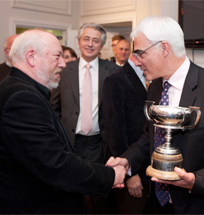 Peter Brookes receives the Political Cartoonist of the Year Award 2011 from Alistair Darling MP.
Our aim is to promote the political cartoon by way of amusing, informing and educating. Cartooning in Britain has an unrivalled heritage going back over many hundreds of years. From Hogarth through Gillray via Will Dyson Low and Vicky to Steve Bell and Peter Brookes, cartoonists have had a major impact on readers.
The Political Cartoon Gallery represents over 300 leading cartoonists from Britain, the United States, Australia, Russia and South Africa. No other art or cartoon gallery offers such a fine selection of original cartoon artwork for sale. The original cartoons are available online through this exhaustive website as well as on display in our Political Cartoon Gallery and Cafe in Putney.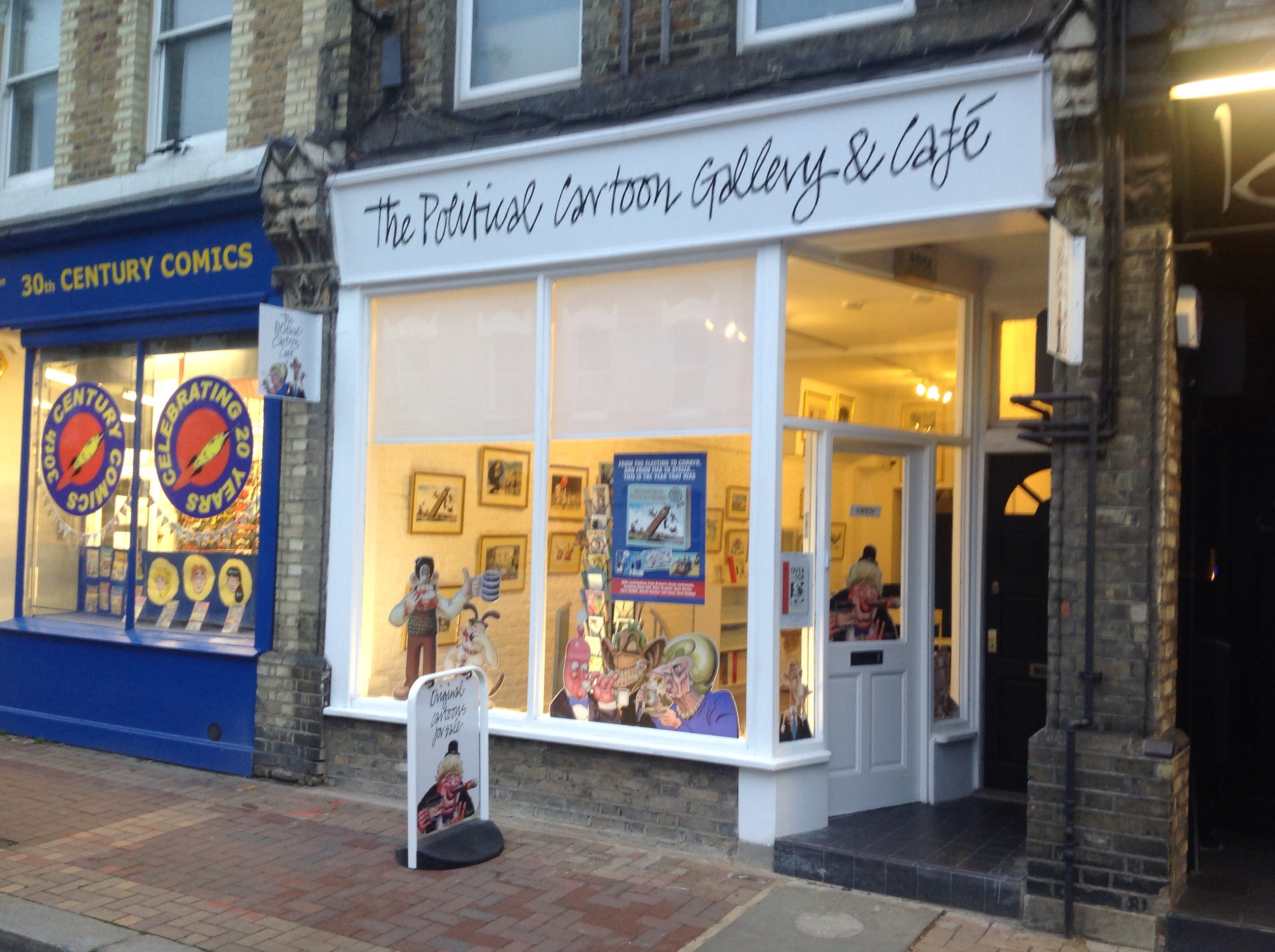 The Political Cartoon Gallery and Cafe is based in London by the River Thames in Putney. Do visit us to see the very best in original cartoon artwork. Not only do we put on regular exhibitions of political cartoons but we also sell original gag and strip cartoons by the likes of Martin Honeysett, Fougasse, H. M. Bateman, Reg Smythe (Andy Capp), Alex Graham (Fred Bassett) and Barry Appleby (The Gambols).
Free membership of the Political Cartoon Society when purchasing a cartoon product from this website.